​I've known Katie for years, she is absolutely wonderful. Last time I went to see her, I got out of the session feeling like a Zen monk who had just meditated for a month. Highly recommended!
S.R.

Katie is terrific. I felt safe, held, heard and super relaxed. Her work was point on and while it felt subtle, I'm still affected by it months later . It's still very poignant.
B.K.

Katie's ability to listen is amazing and makes you feel at ease. I loved that she pulled a card prior to our session and it was 100% what I needed to hear. Not only did the space feel safe and healing, but Katie's intuition was perfect and her touch nurturing. I walked out feeling optimistic and like a weight had been lifted.
C.O.

My work with Katie has been so powerful, yet so gentle. She held space for me so fully that I was able to open to receive both guidance and a major activation that has served me well on my path. Katie's wisdom in working with the subtle bodies and her gentleness with the physical body speak to the years of experience she has spent in refining her gifts. I went into my first session with Katie not knowing quite what to expect, and left feeling witnessed, held and suffused in peace. She is a Lightworker in the truest sense of the word.
A.M.

This covers my nervous system like a sedative. The respite time it gives me results in profound healing.
Katie's intuition is unprecedented.
C.H.

Katie is a compassionate, wise soul. After a multi-million dollar whirlwind lifestyle, drugs, then the search for myself in monasteries, Katie brought me connection, honesty and love in this world. What a soul!
Her healing treatments shift core confusion. How wonderful to find someone who is not only kind, but strong.
W.M.

Katie's wisdom and love for people are what make her sessions so powerfully healing. She doesn't come across
as someone who is 'healing' you, more as someone who accomodates you healing yourself.
She is gifted. Thank you, Katie!
A.R.



---
Powered by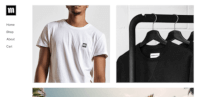 Create your own unique website with customizable templates.