What happens during an energy healing session?

We will spend some time in gentle conversation when you arrive, giving you a chance to unwind and to explore your intentions, emotions and any physical symptoms you may be experiencing.

For the energy work, you will lie comfortably on a massage table. I recommend wearing soft, non-restrictive clothing. At times I may have my hands gently resting on or holding areas of your body, at other times I may be working with my hands in the space around you.

This work is about creating a space in which the body and mind can rest deeply, an optimal place for healing to arise. You may experience physical, emotional and energetic responses during the session, and receive clarity for your life situation and guidance on the way forward. Each session will unfold in its own way; all experiences are welcome and held. Through this work we can learn to trust our own knowing as we practice tuning in deeply to our bodies, energies and emotions.

​We close our time together in gentle reflection and exploration of your experience.

After your session

It's great if you have time in your day to relax a while longer after your session, to go for a walk or sit quietly, do something you love... honor yourself even more by not having to rush off to something busy or stressful right away!

Between sessions, often a simple practice might be suggested, to help integrate and build upon insights gained. In consecutive sessions, you will understand more and more deeply how to listen to your body cues, and how your physical sensations may be related to other aspects of your life experience and emotional patterns. Just like building a muscle, we can build our capacity to understand and feel these connections with repetition, or practice.
Cost
​
The cost of an individual session is $75.
A series of 3 sessions is available for a reduced rate of $185.


Powered by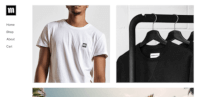 Create your own unique website with customizable templates.