Beginning Wednesday September 28th, 2018
Energy Healing Basics
6.30-8.30pm
4 consecutive Wednesday classes
This class is offered through BVSD Lifelong Learning -
click here
for details and registration.
---
---
Beginning Saturday August 25th, 2018
The Art of Council for Women
9.30-11.30am
Inner Ocean Center for Healing, Lafayette


Perhaps you have been looking for a women's circle, or maybe you are thinking of starting one? We will be a group of four women, and we will gather to learn and practice the art of being in council (also commonly known as 'being in circle').
Coming together in council is powerful, affirming, and supportive. In this group, over four gatherings, we will learn and explore the four basic foundations of council, and put them into practice in a sharing circle together.
The four basic foundations of council:
Listening from the heart
Speaking from the heart
Spontaneous speech
Essential speech
I have been part of and facilitated various women's groups and circles over the past several years, and am so excited by the healing that is possible within us and around us as we gather intentionally. Along with practicing the foundational skills of council, we will be paying attention to ceremony and to sacred space tending - all of this invites spiritual depth and potential to our circle.
Dates:
August 25th, September 1st, September 8th, September 15th
(Sept 1st is Labor Day weekend - if need be we can skip this week and add September 23rd)
Cost:
$20 each time we meet, or $75 at our first meeting if you prefer.
Since we are a small group, please sign up only if you are able to attend all four gatherings - this will help our sense of community and the creation of 'safe space' for listening and being heard.
To register, or if you have questions, please contact Katie at (303) 408 4221, or via the
contact form
.
---
---
Saturday June 9th, 2018
Introduction to Energy Healing
10am - 1pm
​Inner Ocean Center for Healing, Lafayette


Awareness of our own energies and the art of energy healing is a practice.
We all have the capacity to build skills and sensitivities
(or, more accurately, to remember and discover our natural gifts)
so that we can offer comfort and healing to ourselves and others.
In this semi-private workshop, we will learn some simple tools for resourcing ourselves, for coming into deeper presence and stillness, for building energy awareness, and for creating sacred space within ourselves and our environment. We will practice some basic healing touch and energy sensing with one another.
This workshop is perfect for anyone who is interested in exploring their own healing capacities.
Perhaps you simply want to learn to offer healing to yourself and your loved ones.
Perhaps you think you might like to learn a specific modality,
but are not yet sure which of the many forms and techniques feel right for you.
There will be a maximum of 4 participants so that we have plenty of time for discussion and for everyone
to experience both offering and receiving. For this reason, pre-registration is required.
Finer details will be sent to participants once we have a group together!
The cost of the workshop is $45.
To register, or if you have questions, please contact Katie at (303) 408 4221, or via the
contact form
.
​
---
---
​
​April - December 2018
​ 'Mother Love
'
​
Mother Love was birthed into the world
to support mothers of teens
so that we are nourished and empowered
in order to empower and nourish our children as they navigate adolescence.
---
Amanda Moon and Katie Wells are coming together to host this sisterhood circle for mothers of children in their teens.
We will meet between April and December​, one evening per month. The group will work with the beautiful book 'Circle of Stones', by Judith Duerk, which provides a supportive framework and prompts remembrance of our beauty and strength as women and as mothers. We are envisioning ritual, council, creativity, nourishment and support.
There will be 9 meetings - held on the 3rd Wednesday of each month, beginning April 25th.
The meetings will take place in a private home in Longmont.
The cost of the series will be $200, with a $25 materials fee to cover a copy of the book, a journal and other nice things.
Call Katie: (303) 408 4221, or email
lovehealings@gmail.com
if you would like to join this circle of mothers!
---
Powered by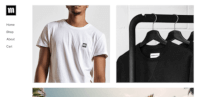 Create your own unique website with customizable templates.