I'm Katie Wells and I have been passionate about natural health and healing for over 20 years, when I began my journey as a massage therapist. I have been exploring bodywork and healing therapies ever since. Some of the more well-known systems I have learned and practiced include Reiki, Bowen Work and Reconnective Healing.

All of these systems have been invaluable learning tools and guides along the way, yet my experience is that the truth of healing lies very simply in love.
I feel that our innate capacity to connect deeply with another and to offer love and acceptance brings a most profound healing, and is our greatest human gift. Practicing love and acceptance towards ourselves brings a greater capacity to offer out towards others. This work expands our depth of self-awareness and heightens our ability for self-nurturing. For those of us who spend a lot of our time caring for others, taking time to resource ourselves is precious and needed.
I have always been passionate about being in service to my community, and currently volunteer with a local hospice service, offering energy work and touch to people nearing the end of their lives. Each month I offer a low-cost clinic at my office in Lafayette, please ask if you'd like to know more.
I enjoy growing medicinal herbs in my garden, and love to make chai, tea blends and herbal medicines. Dancing, being out in the natural world and listening to live music are a few of my favorite things. I live with my two children and a sweet kitty.

I am a graduate of the Path of the Ceremonial Arts Program, a 3-year exploration of Priestess Arts, offered at the Starhouse in Boulder, Colorado. I love to facilitate women's circles and council, please visit 'groups and classes' for current offerings.

​
Powered by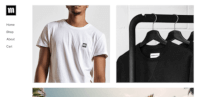 Create your own unique website with customizable templates.